Season 3 Holiday Collection 2018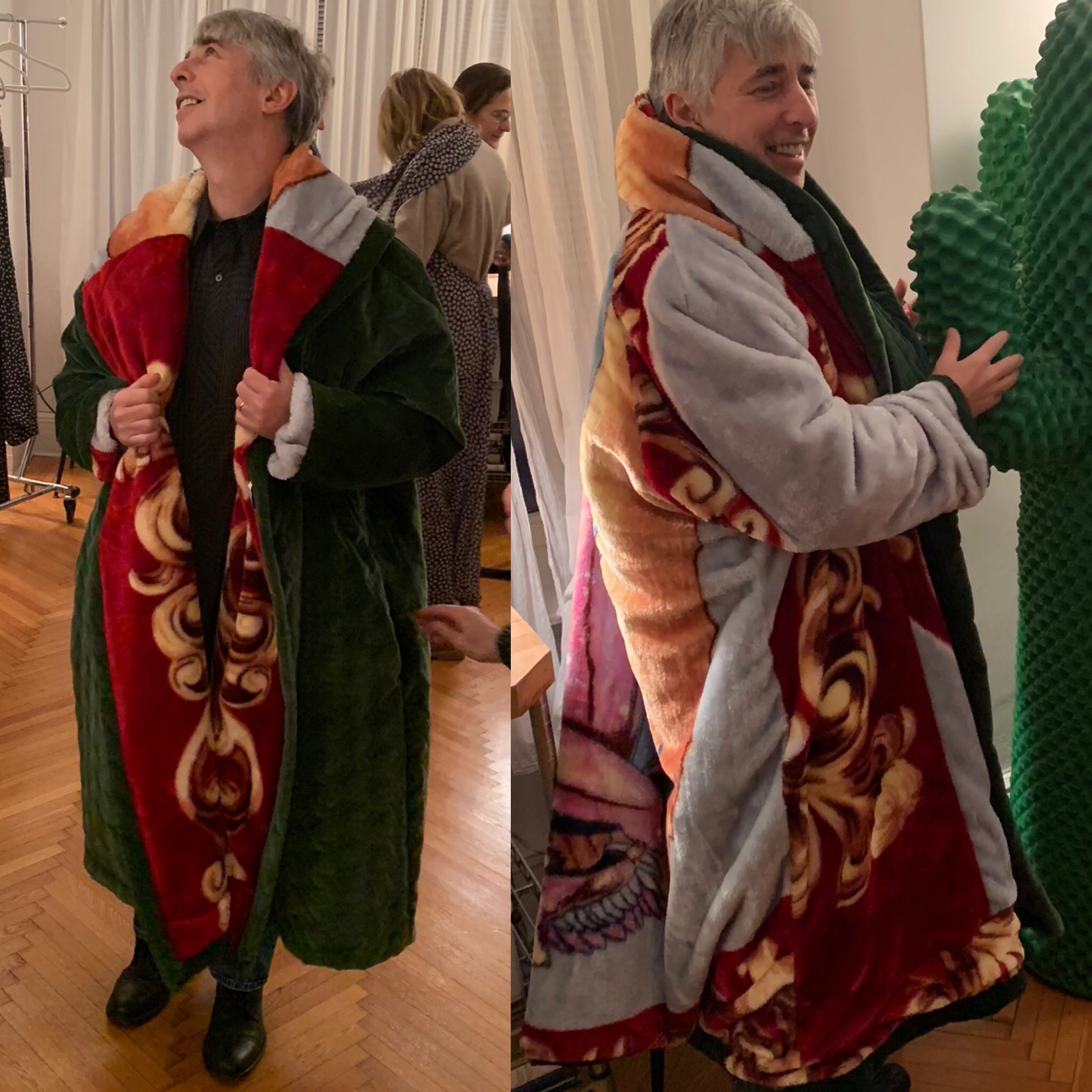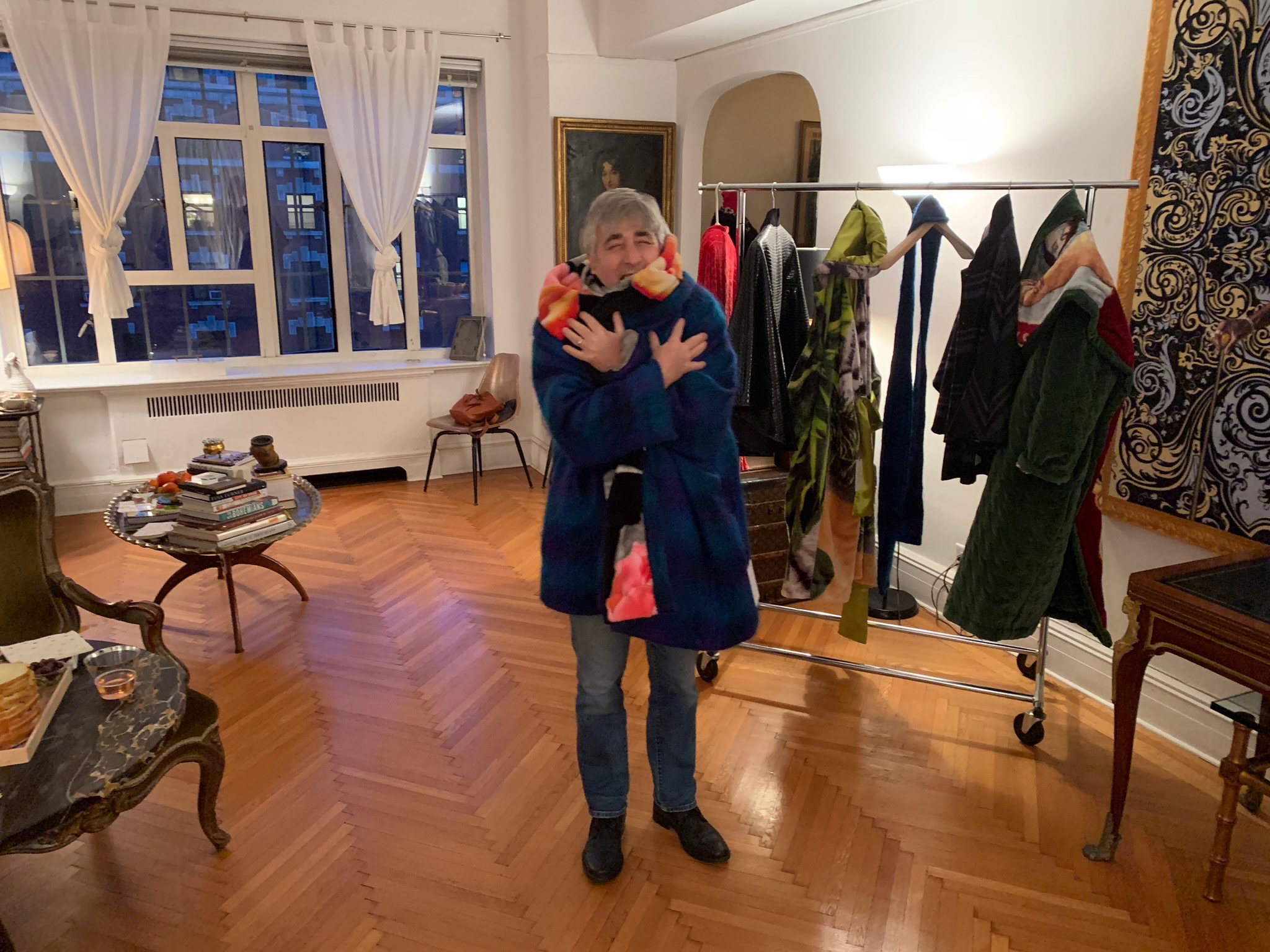 A neck injury compromised my ability to dress myself and I could not carry a purse for 6 months. I couldn't find anything to wear that would accommodate the necessary, so I started designing my own clothing.
I created Amy Hope out of a desire to feel confident every single day. I envied the ease of the men in my life who woke up, put on a shirt and tie and didn't think about it twice.I wanted to be able to go to work, cocktails, dinner, theater, glam it up, tone it down.
Amy Hope is multi-dimensional, gender fluid, bespoke line of contemporary and timeless clothing designed to be easy to wear, pack and care for. The pieces are limited editions and often one of a kind.
The Classic T, Tunic and Dress can be worn back to front or front to back. Many pieces are reversible, pockets when you want them and are customizable. There is even a dress that works upside down as a top. It's all about the ROI.
Another aspect of my work is reimagining heirlooms both passed on and purchased. I believe there is joy to be found in the evocative power of things that have meaning to us.
Season 2 Spring/Summer 2018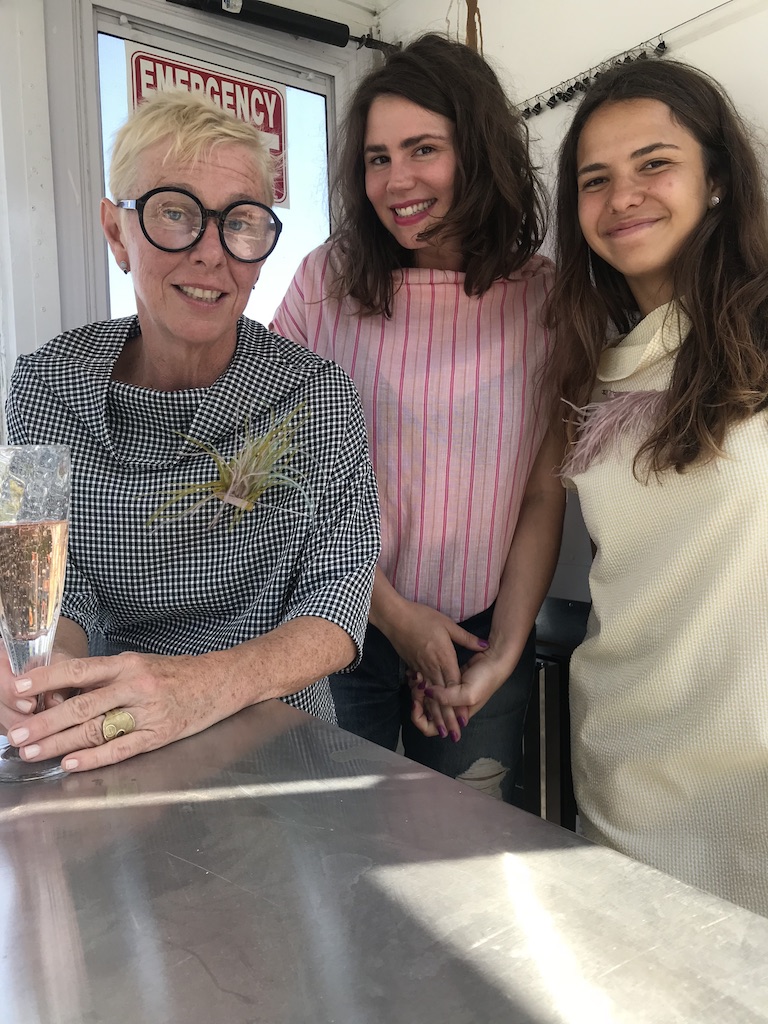 The Ring, The Cape & The Corset | A BeSpoke Collection
Reimagining heirlooms passed on and purchased
Send me a photo of your favorite piece and lets talk!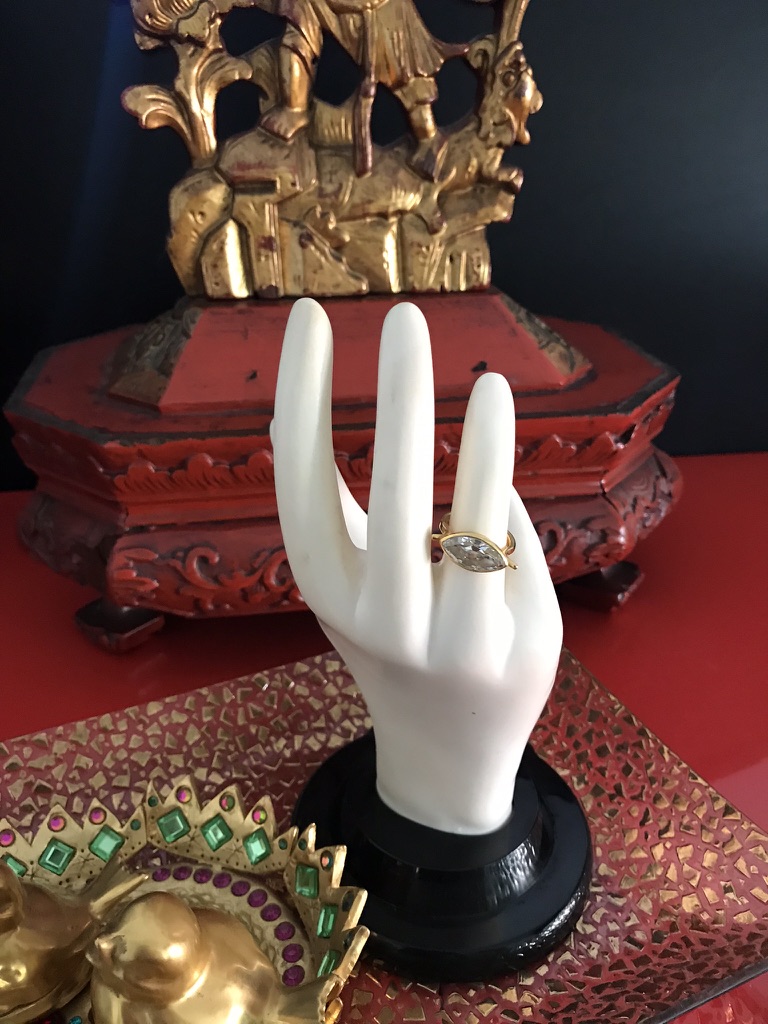 He snapped the platinum setting to remove the stone and I burst into tears. I don't know who was more surprised, him or me.
I loved My Nonnie and Poppa. She knew the first time she saw my Poppa, that he was going to be her husband. So what he was there to take her cousin out on a date. When he presented the ring to her father, he was quite surprised to hear she was only 16, he had never asked her age!
She waited to wear that ring and so did I. But it was her ring. And I wanted it to be hers and mine. I was clear on the design from the beginning but that sound of metal cutting metal, cut something in me, and in that cutting was a loss and a release at the same time. A leaving behind and a new beginning.
Its perfect. I love the way I feel when I wear it. I love looking at it on its altar. They are with me, the story, the passion and the connection to history, to my history, and the making of history at the same time.
Oh, she just loved capes. Marvelous things capes. Easy on, easy off, secret pockets and a place to hide from the cold or snuggle up under for a snooze. I loved her in her mink cape. The softness of the fur on my face and the scent of her perfume, Bal a Versailles filling my head.
I longed to feel her with me, to be wrapped safely in her arms. I cried and cried and slept in that cape for days until I heard her voice loud and clear…"don't cry for me when I'm gone. Stop crying or you will be puffy for two days." I crawled out of bed and put it on over my nightie. I looked like Darth Vader in a 'What Becomes A Legend Most', Blackglama ad.
Now it's short and lined in Schiaparelli pink. The secret pocket on the inside bears her monogram and there are fingerless gloves and leg warmers and a stole!
When I wear these things, she is with me, her arms are around me and I am safe, I am invincible. I am connected, I am proud, I am loved and I am warm.
Want it. Need it. Have to have it. I'm fascinated by corsets and a hand-woven one to boot, made to measure struck a chord I forgot existed.
It was hardly a decision but a commandment that I take to the closet and pull out those teeny tiny leather pants I had saved in textures of black, remnants of my rocker self that I wasn't willing to let go of.
Shredding those fibers was liberating, validating and exhilarating. Tying the shreds into yarn was like giving a new life to an old part of myself that still sparkled. The waiting for the weaving, fusing, boning and lining in the most magenta peau de soie seemed interminable.
It's still all about sex, drugs and rock and roll. Maxes and Area, The Mudd Club and Club A. Its me, Its mine and, of course, goes with everything.